Washing plant bottles waste soda water PET bottle washing recycling machine with good quality
*Washing plant bottles waste soda water PET bottle washing recycling machine with good quality*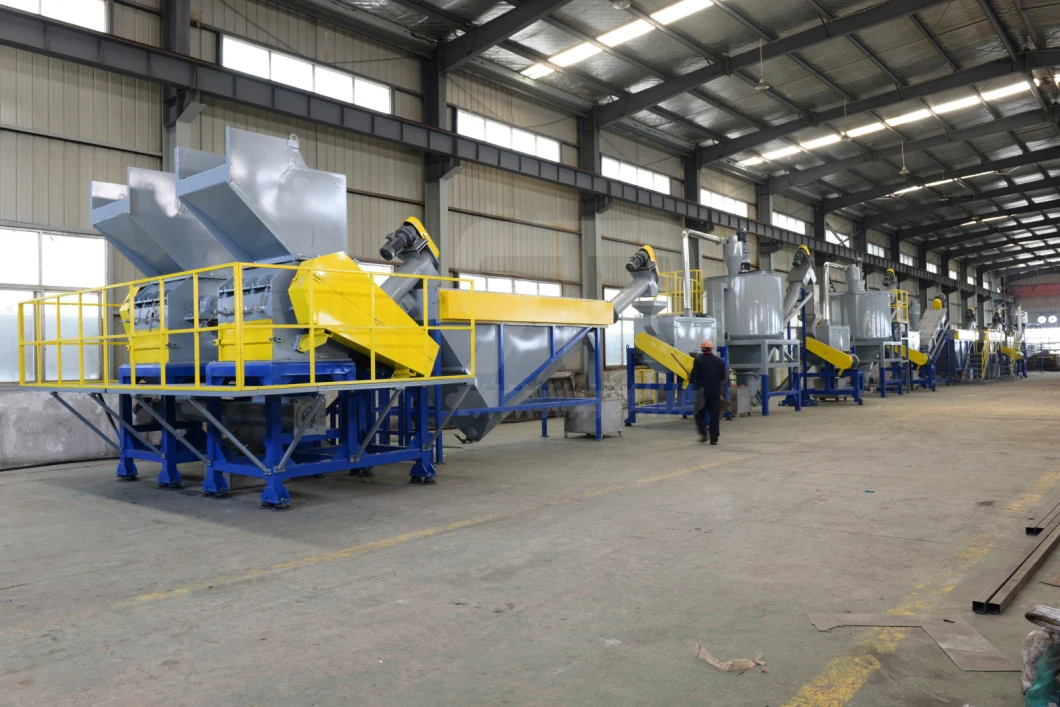 This Retech series plastic PET bottle washing machine is mainly used to recycling the waste PET bottles, water bottles, cola bottles, PET sheet and PET packing containers. The plastic PET recycling line can easily remove the labels, caps, rings, glue, dirties and other impurities, finally you will get ideal PET clean flakes. The production line can be placed in a straight line,also we can install the line as "U" or "L" shape.All your requirements of the plastic PET washing machine can be customized.
Now I introduce our PET bottle washing machine's process simply. If you need more details, pls contact with me .
C

apacity

500kg/h

1000 kg/h

2000 kg/h

Workshop(M*M*M)

42 (L)×10(W)×6(H)

55(L)×15(W)×6(H)

70(L)×18(W)×6(H)

Ancillary staff

4-

6Persons

6-

8 Persons

8-

12 Persons

Installation power

1

60

KW

300KW

450KW

Water Consumption:

6-8

Ton/h

8-10

Ton/h

10-15

Ton/h

Final product

Moisture: max 1%




Bulk density: 0.3G/CM3




Particle size: 14-18mm




Metal content: max.20ppm




Floatable contamination: less than 200ppm




Total impurity: 320ppm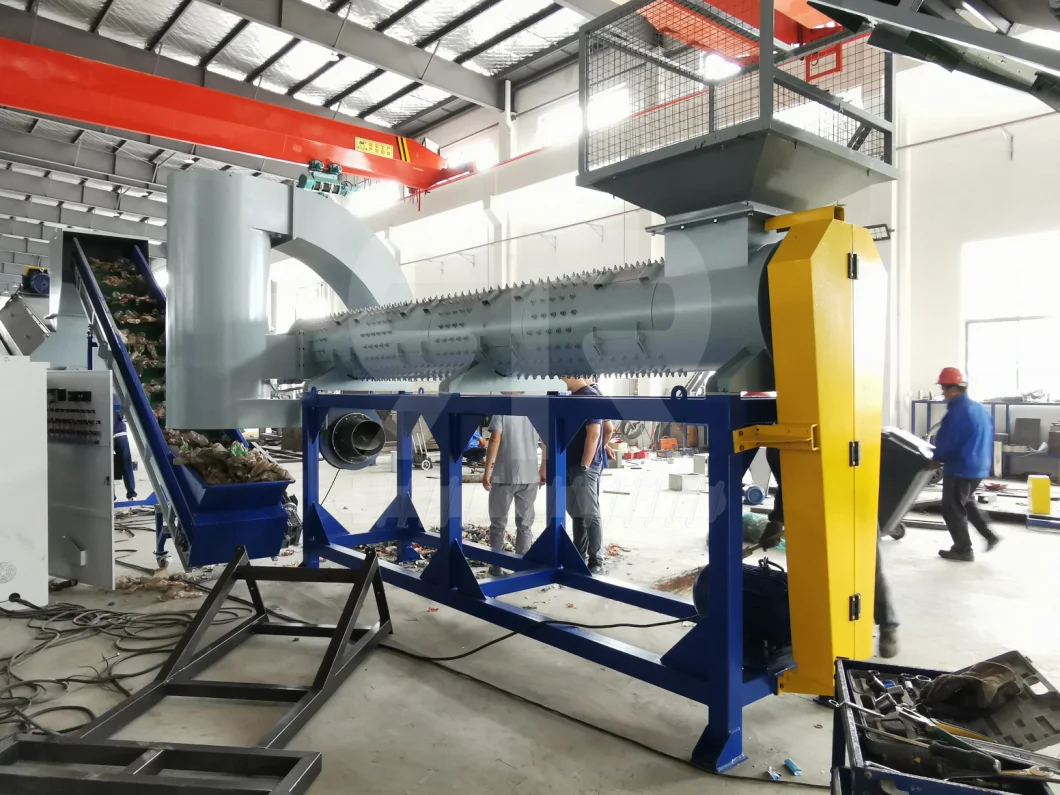 Label remover by wind

Function: The label remover of PET bottle washing machine will remove the labels from bottles. About

91%-95% of the labels will be scraped off.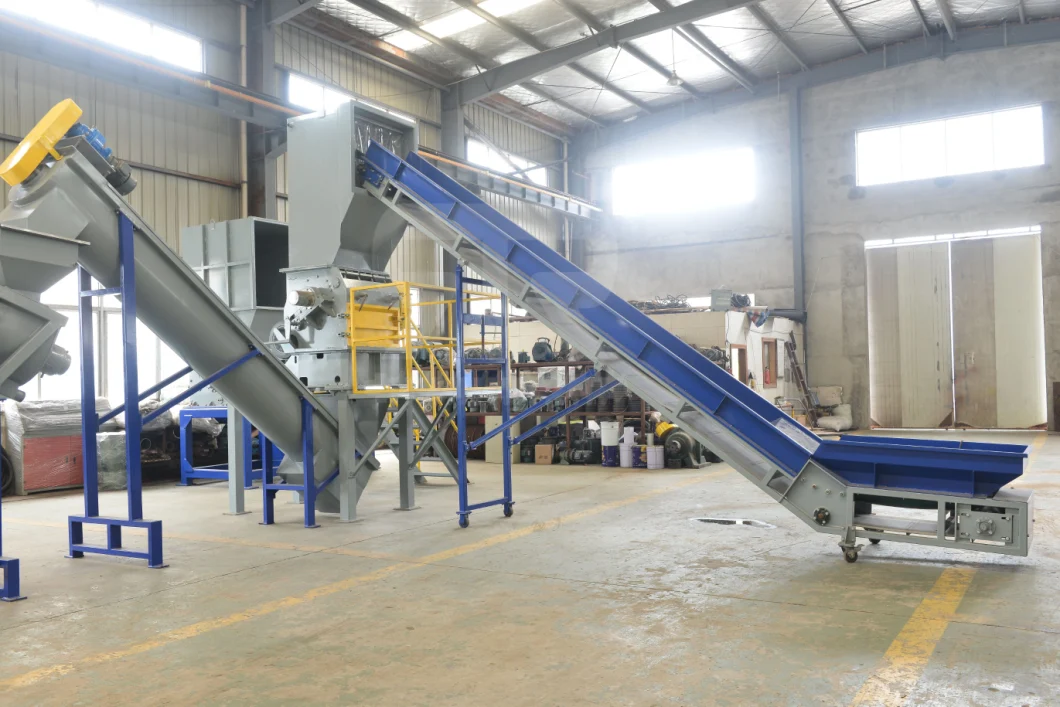 Crusher with water

Function: Prewashing the PET bottle simply. Mainly it crushed the whole PET bottle into flakes, its size is about 12mm. Also you can customized.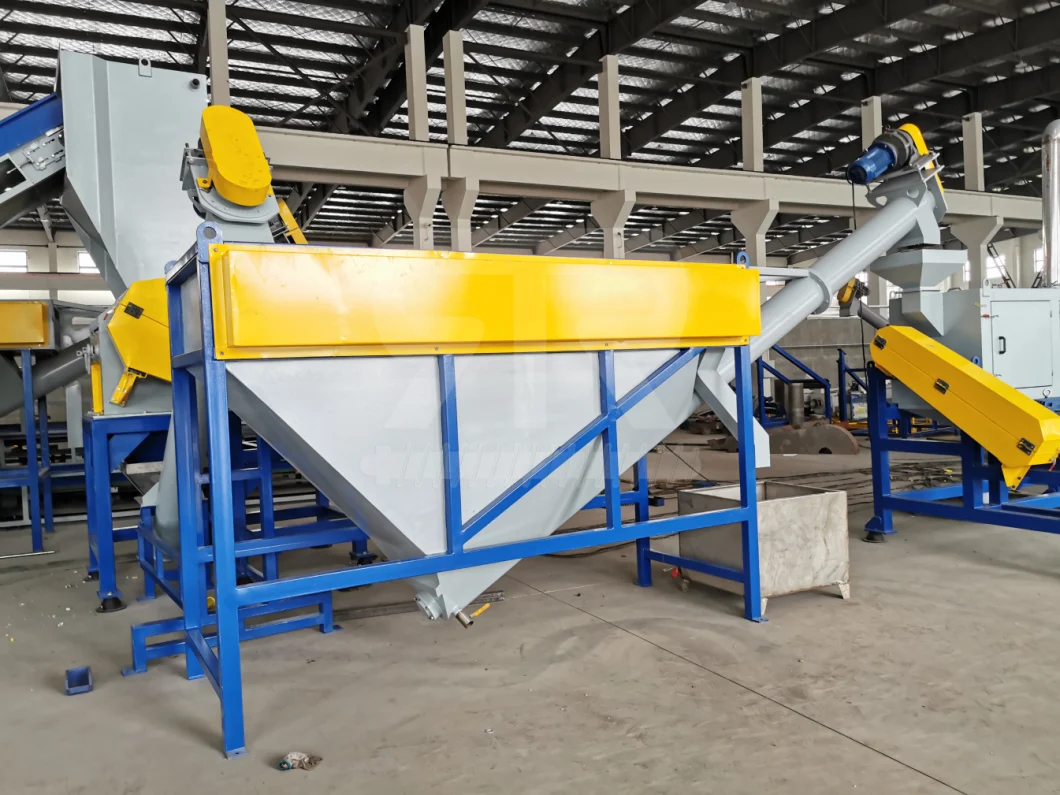 Floating washer with scew conveyor
Function: PET bottle flakes of PET bottle washing machine will sink down at the bottom of floating washer. Through the screw loader convey to next step.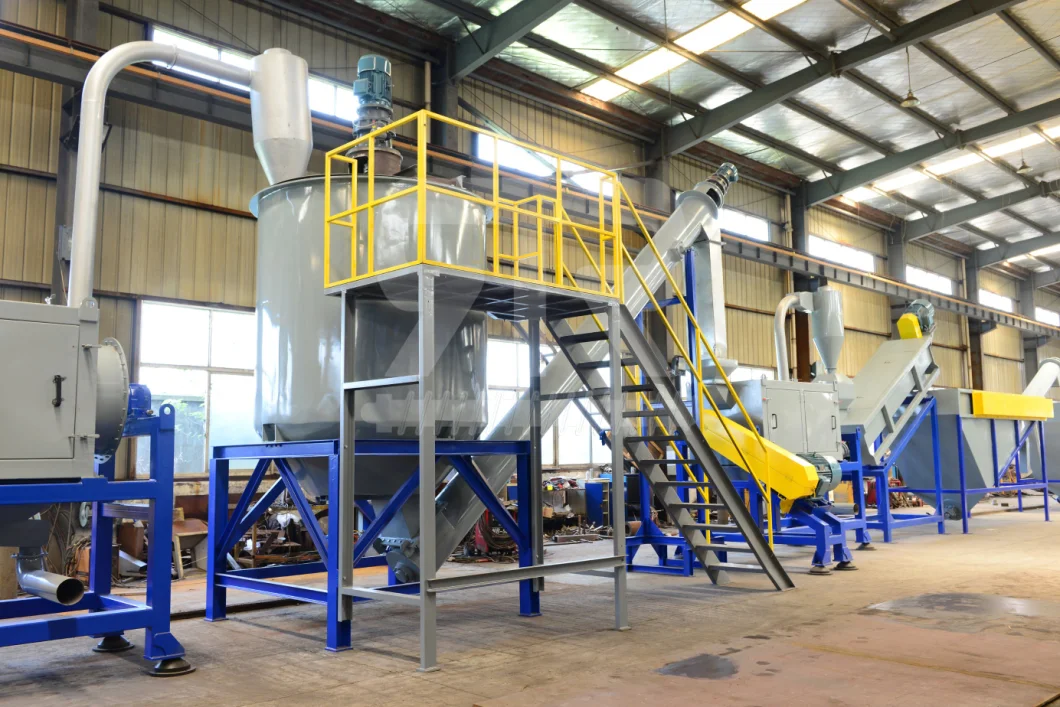 Hot washer
Function: You can a

dd caustic soda or other detergents to remove oil and dirties off PET flakes.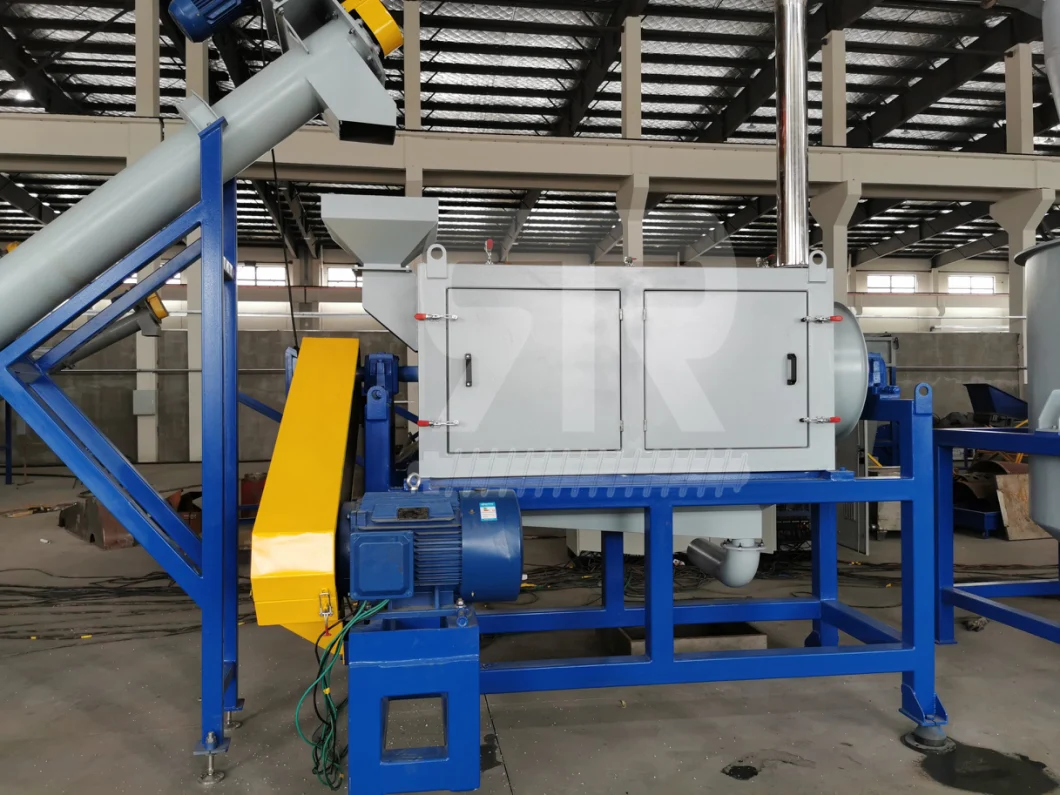 Dewatering machine
Function: This kind of dewatering machine is high efficency and durable. The Moisture after this machine is less than 1%. Do not need add heating system again, saving energy.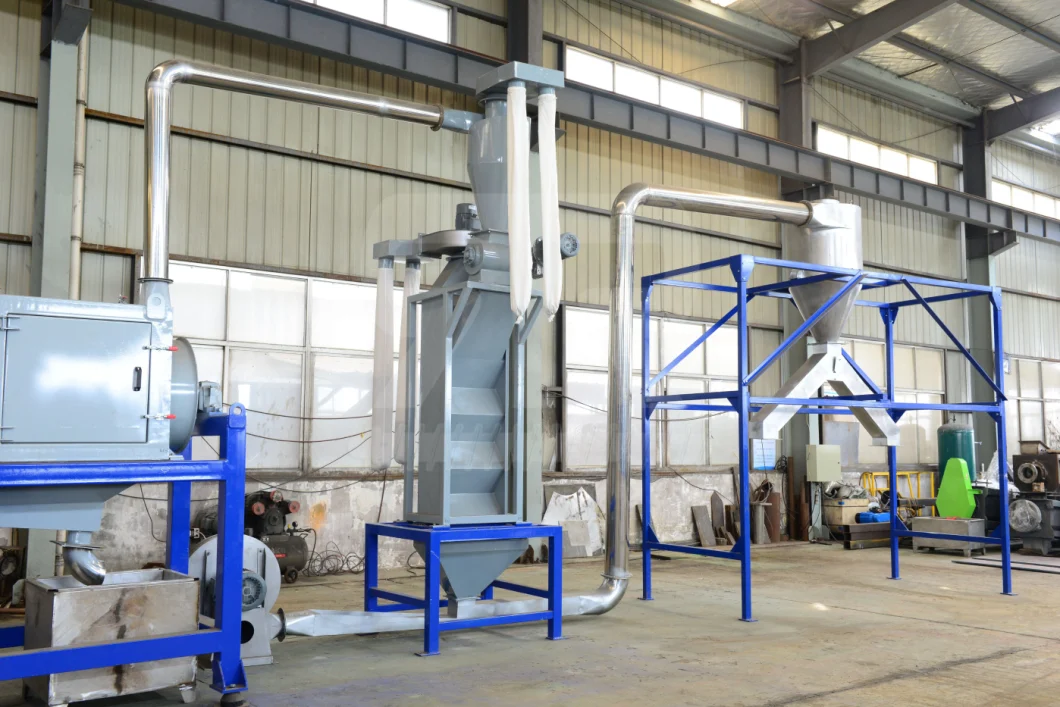 "Zig-zag" label separator
Function: R

emoving label flakes and dust. To guarrante the final label content ≤1%.
1. Recycled material: Total impurity content ≤320PPM, Moisture content≤2%.
2. Production Capacity: 300-3500Kg/h
3. Plan design according to Customers' requirements.
4. Simple design, user-friendly operation.
5. Lower investment cost for a high quality and durable machine.
6. Low energy consumption, High output capacity.
7. Usual delivery time: 60 days.
8. Engineers are available to do commissioning work abroad.

1.PET bottle washing machine from Retech machinery is applied in PET waste bottle or sheet recycling field.
2.Through crushing, washing and drying process, the waste bottle or sheet will become to be bottle flakes. The flakes are widely used in plastic industry, like sheet, and profile production.
3.The clean PET flakes can be used to produce the polyester staple fiber, PET strap band, granules, PET transparent film and sheets,etc. The top class flakes can be used to blow bottles again.
4. Recycling machine can be designed on the basis of how dirty the flakes are, and make sure of the quality of the final products are very clean.
5. Recycling machine output we can supply is from 300kg/h to 3500kg/h.
6.We can also produce the clean PET bottle flakes granulator, to make the clean flakes into pellets (granules).



THE AFTER-SALE SERVICE OF RETECH MACHINE!
1. After finish the production, we will report the production line, take photos, videos and send them to customers via mail or instant tools.
2. After the commissioning, we will package the equipment by standard export package for shipment.
3. According to the customer's request, we can arrange our engineers to customers' factory to do the installation and training.
4. Engineers, sales managers and after-sales service manager will form a after-sales team, online and off line, to follow the customers' project.