Plastic Pellet Extruder Machine Waste Plastic Pelletizer
Aceretech's ATE series of twin-screw extrusion pelletizing machine is used for recycling PET bottle/sheet/film flakes, regular solid polymer flakes, and polymer compounding.
ACERETECH's advantages:
1. Precise temperature controlling. NO hydrolyzing. NO yellowing.
2. IV reduction less than 0.06 dl/g ( tested based on clean and dried PET flakes)
3.

ATE co-rotating twin screw extrusion machinery combines a variety of cutting systems, such as water strands cutting system, die surface cutting system and underwater cutting system.
4. PET pelletizing output capacity: 300kg/h, 500kg/h, 1000kg/h, 1500kg/h, 2500kg/h (tested based on flakes of average size 6mm).
1) Simple design, user-friendly operation.
2) Siemens original motors, ABB/Schneider converts.
3) Celduc solid relay, Gefren pressure sensors, Omron Temperature controllers, LS air switch.
4) Lower investment cost for a high quality and durable machine.
5) Low energy consumption, High output capacity.
6) Usual delivery time: 60 days.
7) Engineers are available to do commissioning work abroad.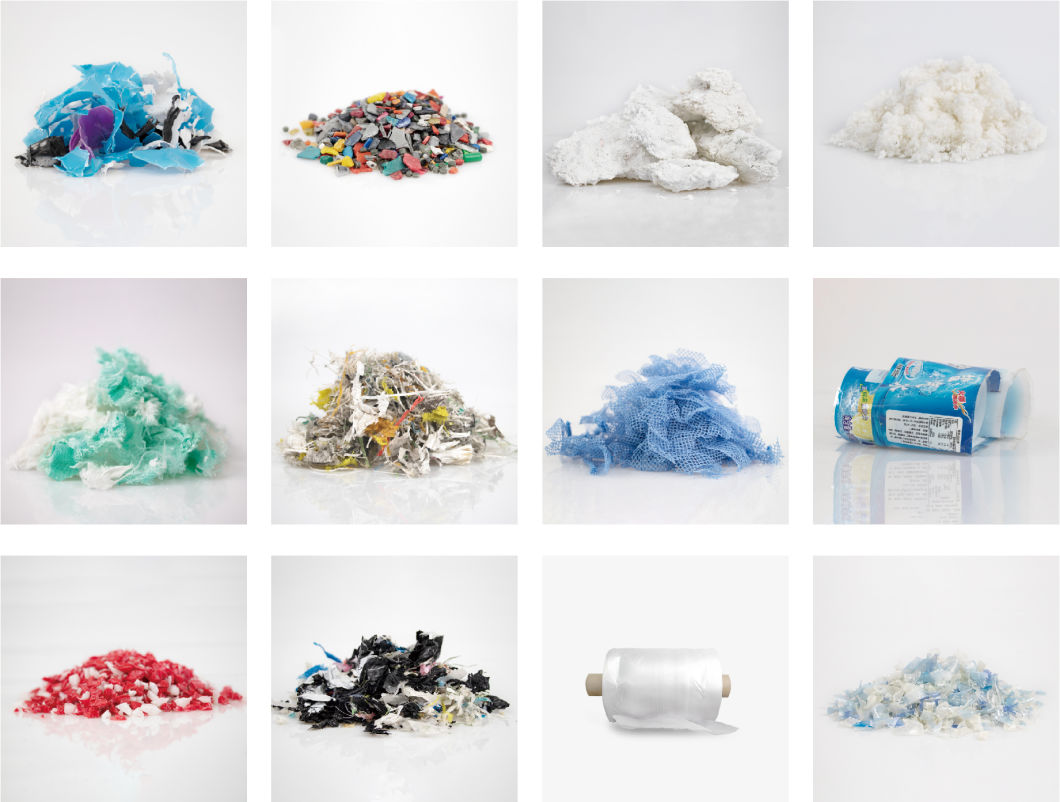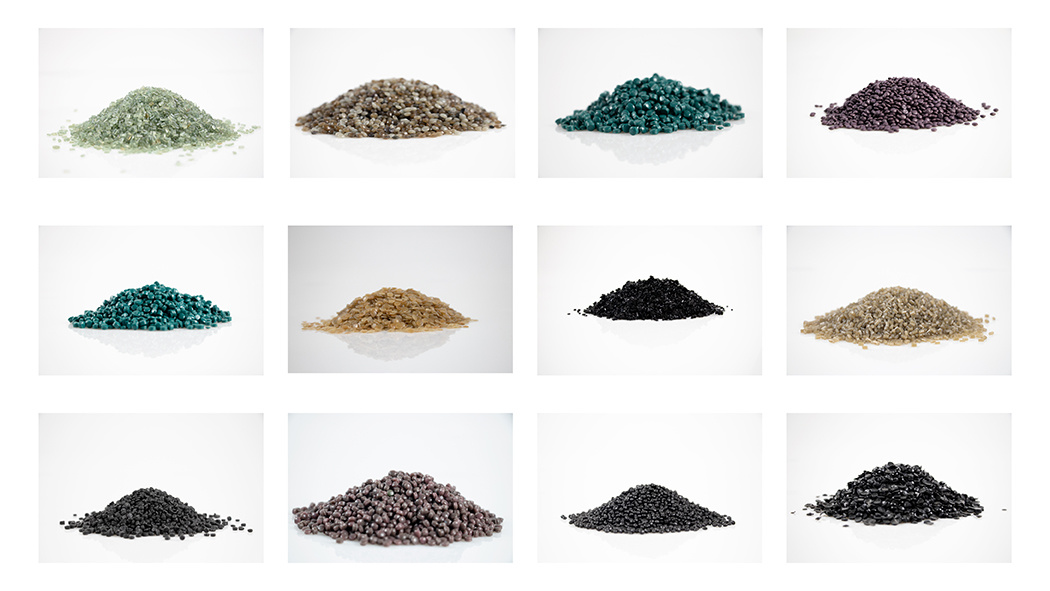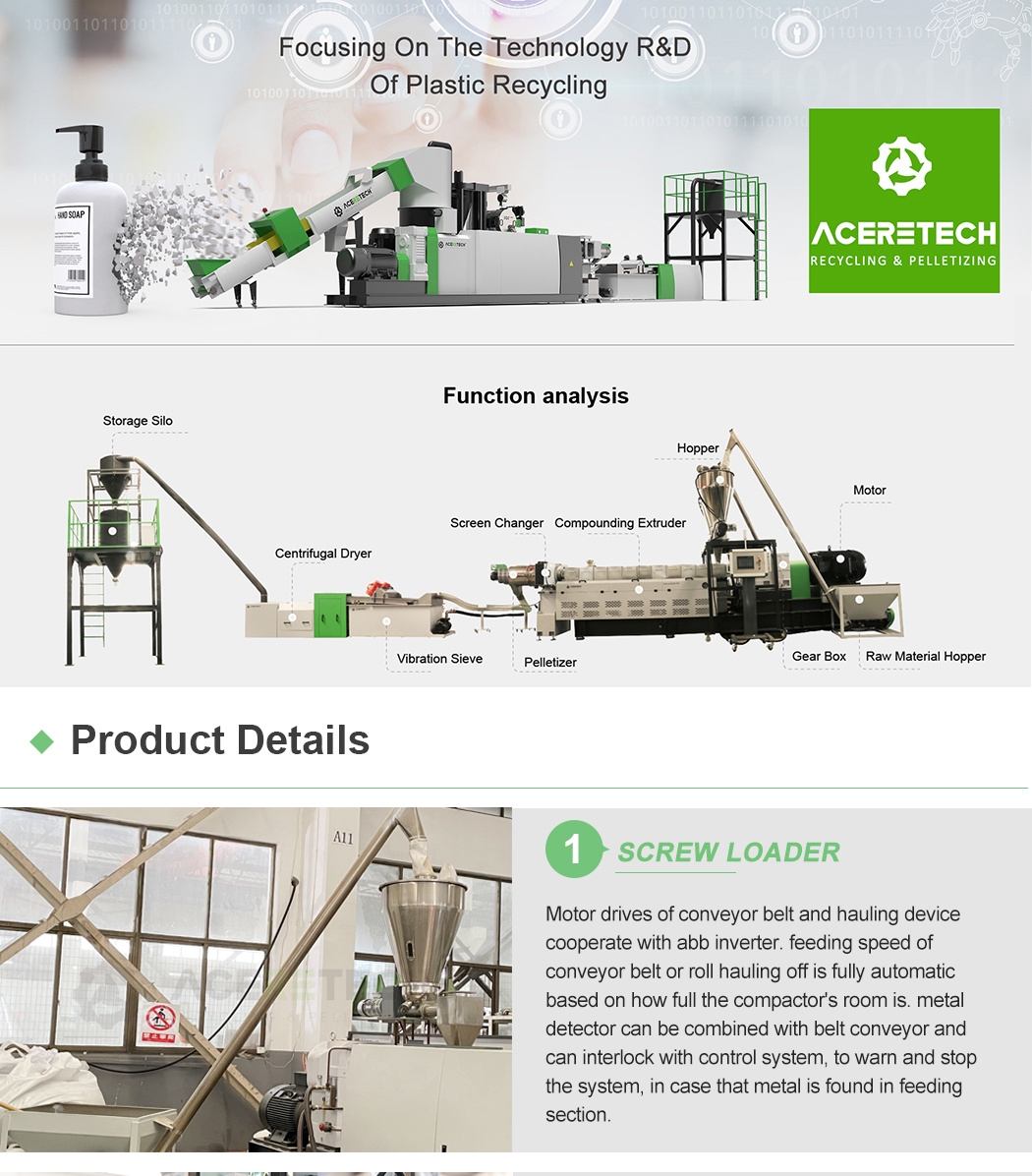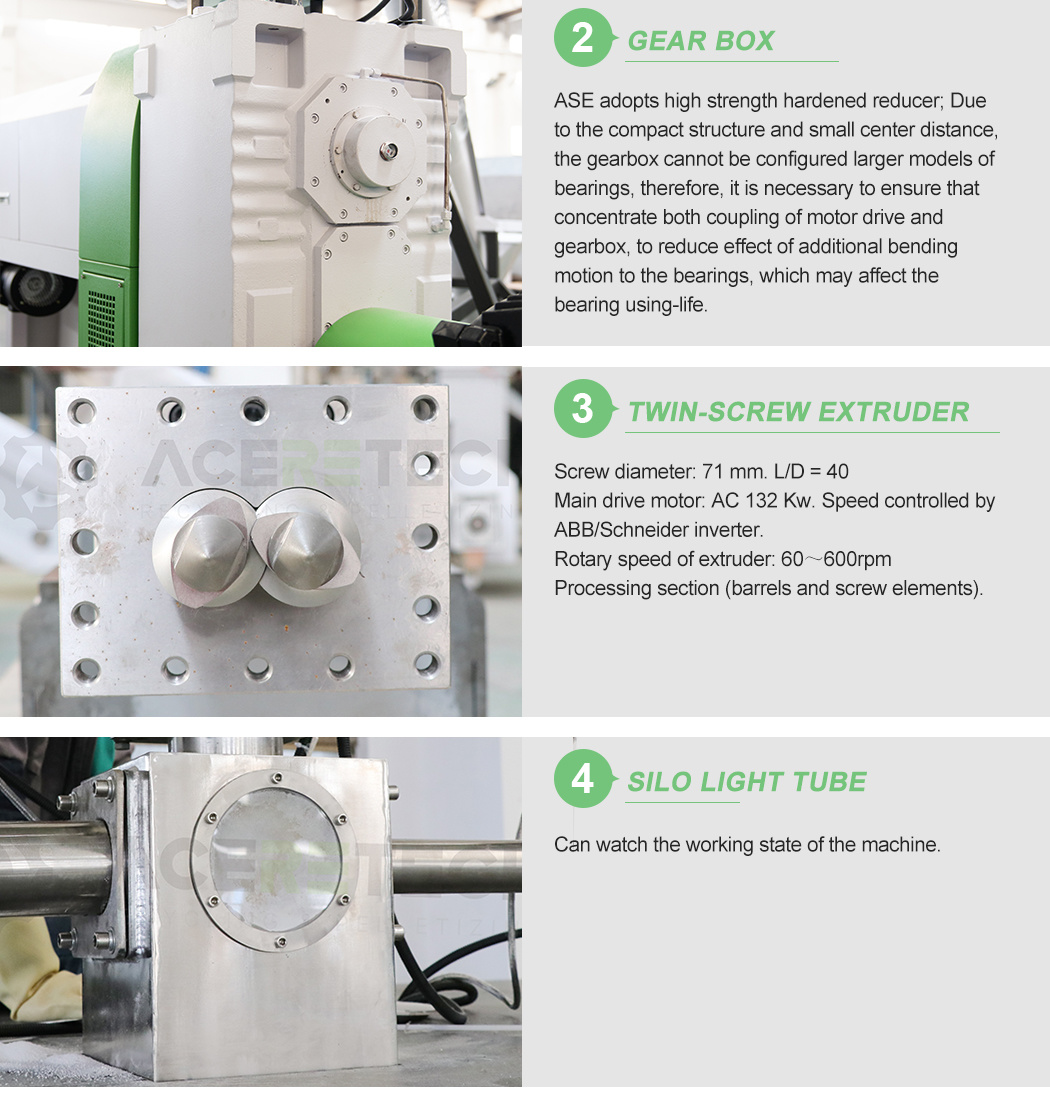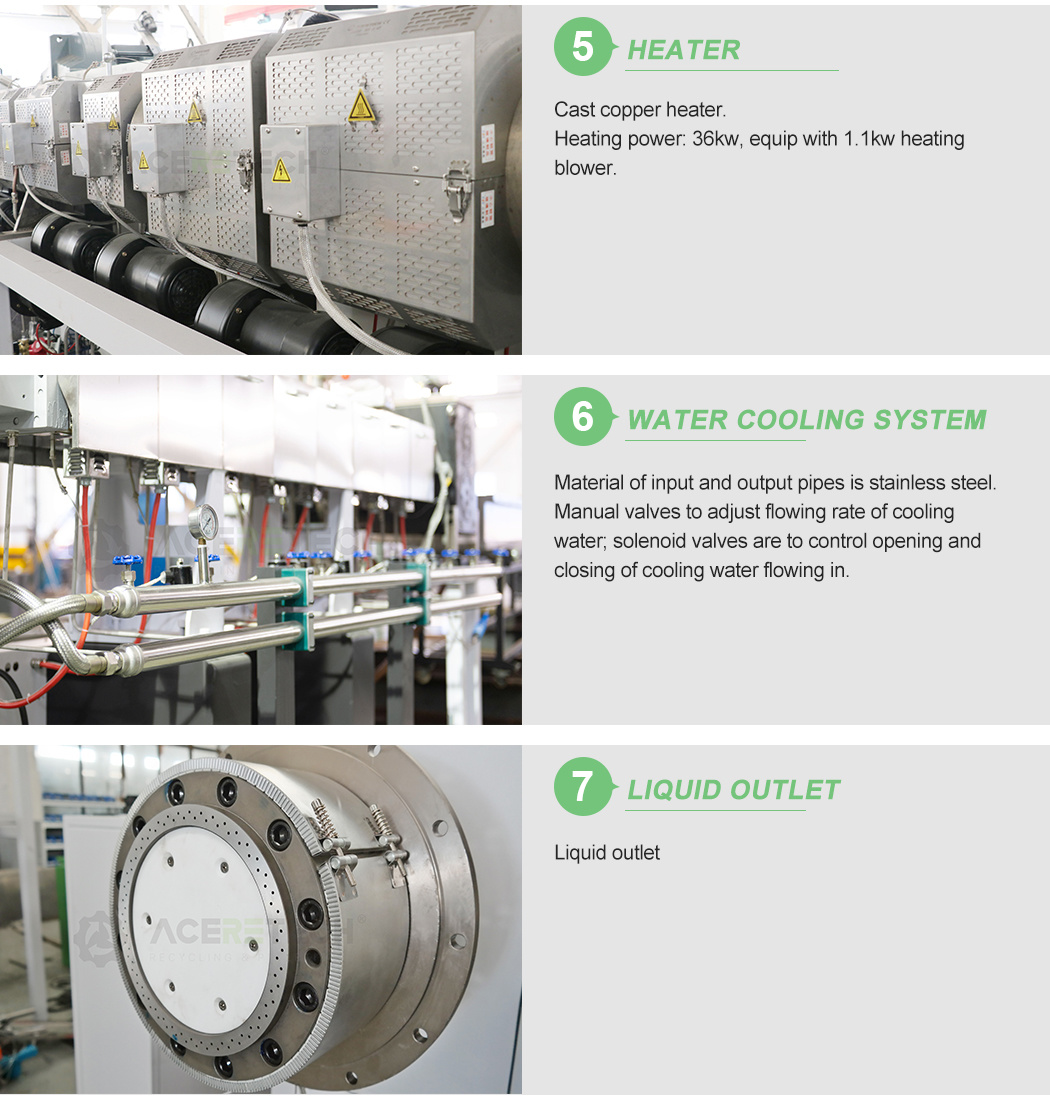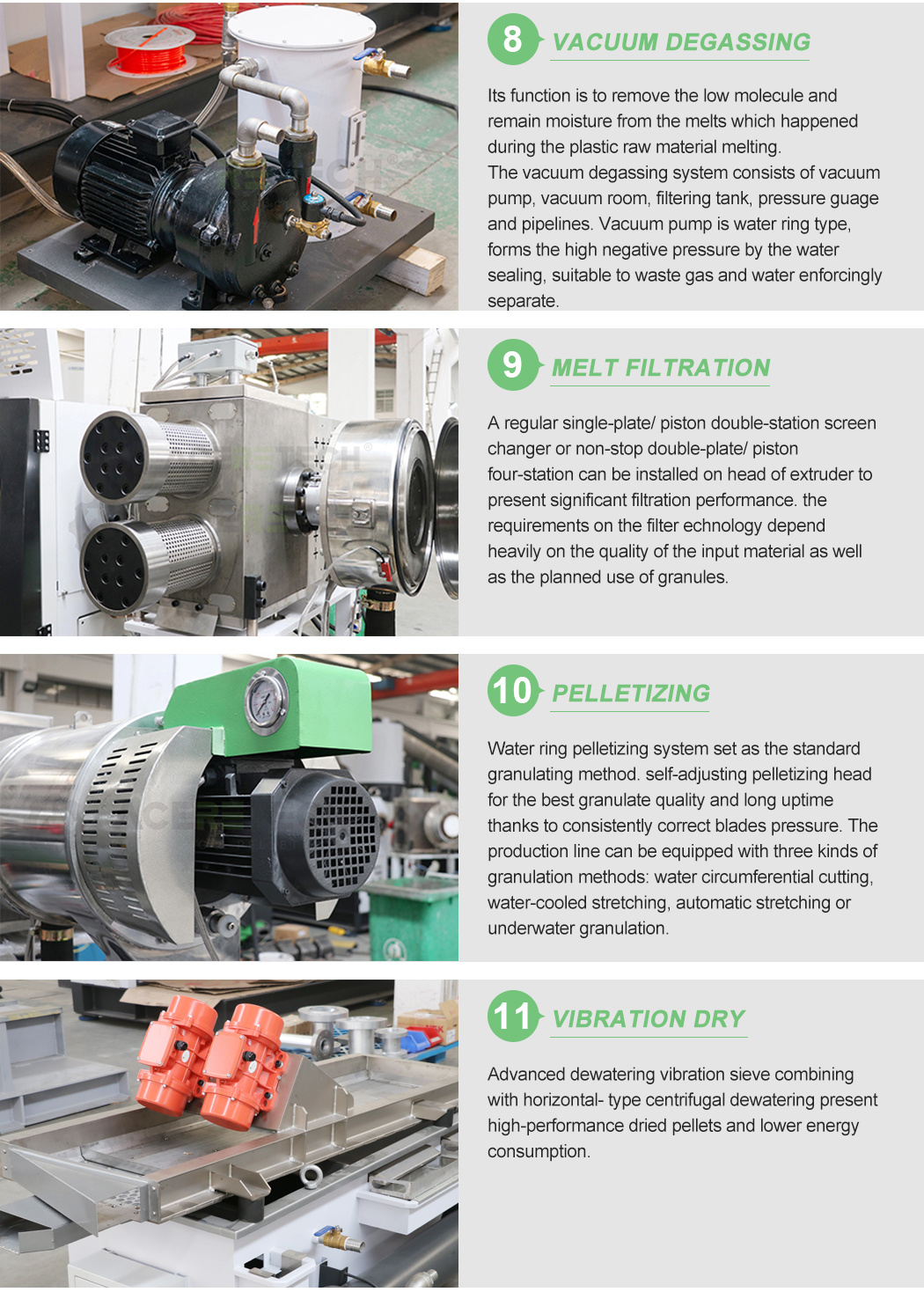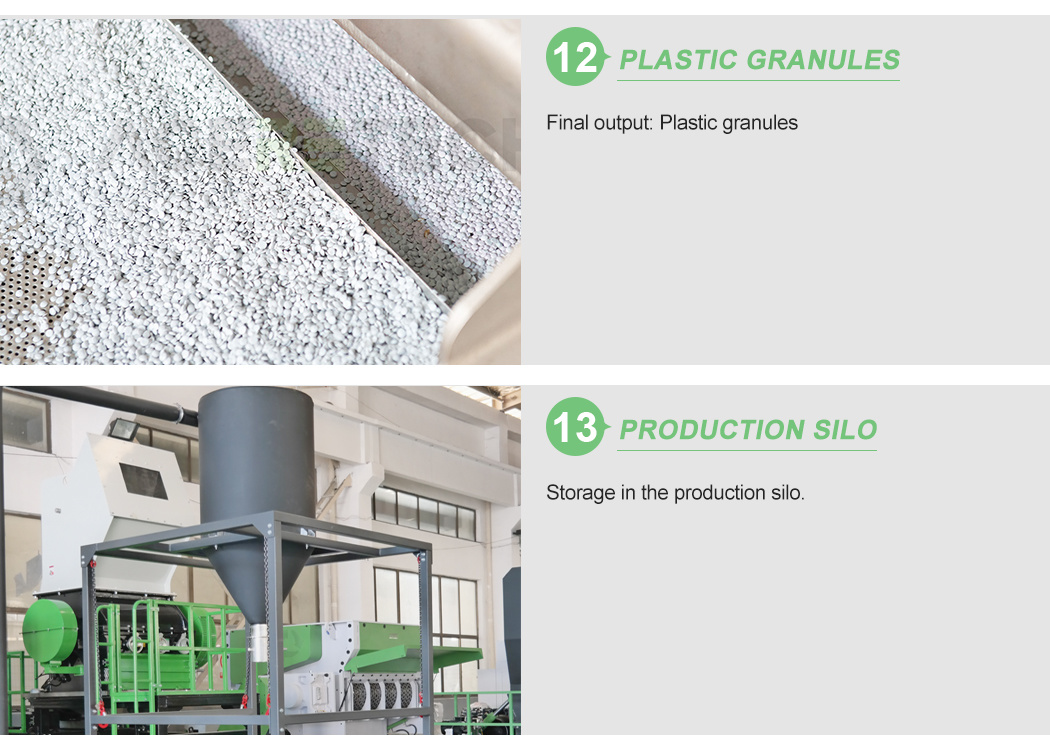 IF YOU WOULD LIKE TO KNOW MORE ABOUT US, PLEASE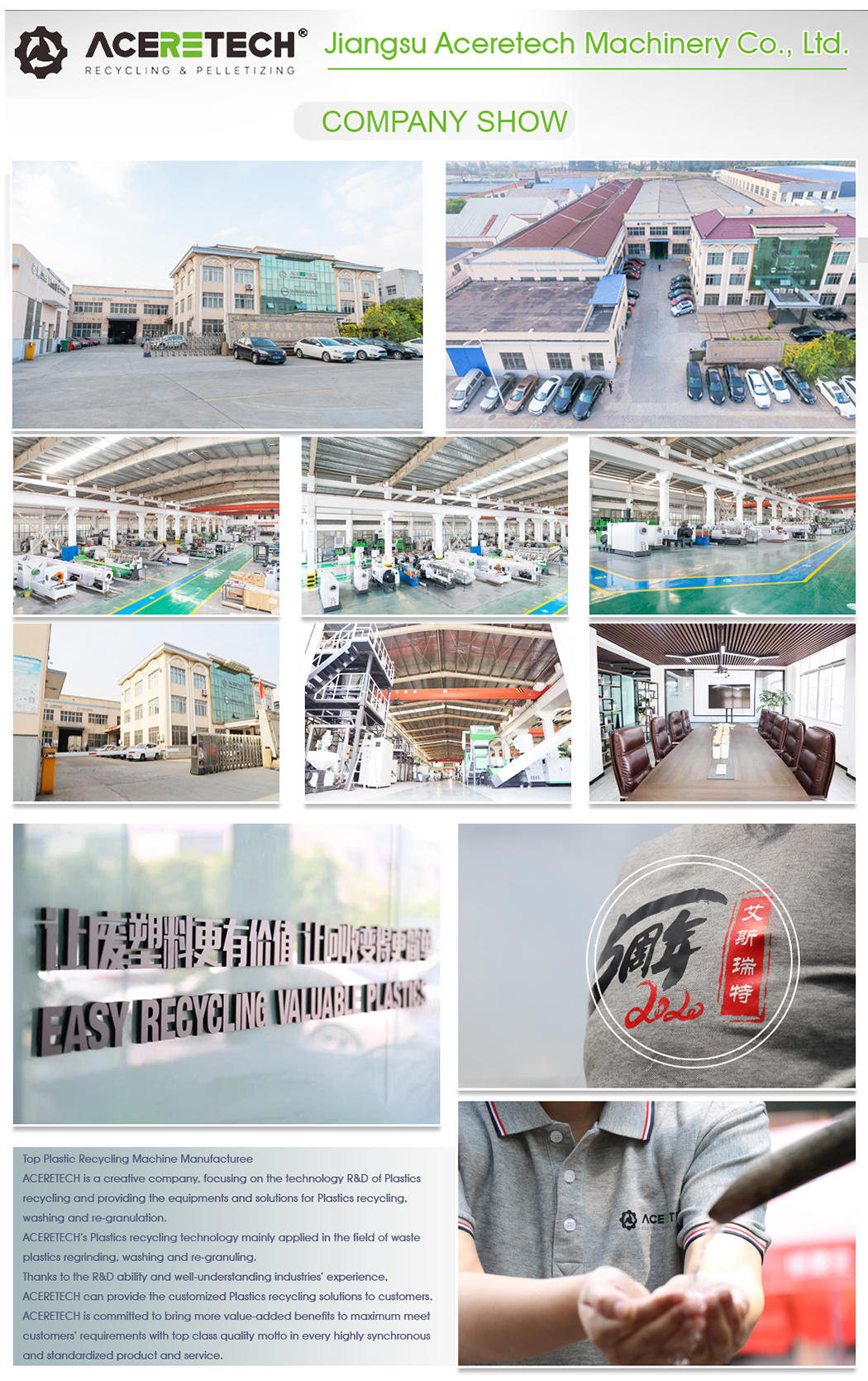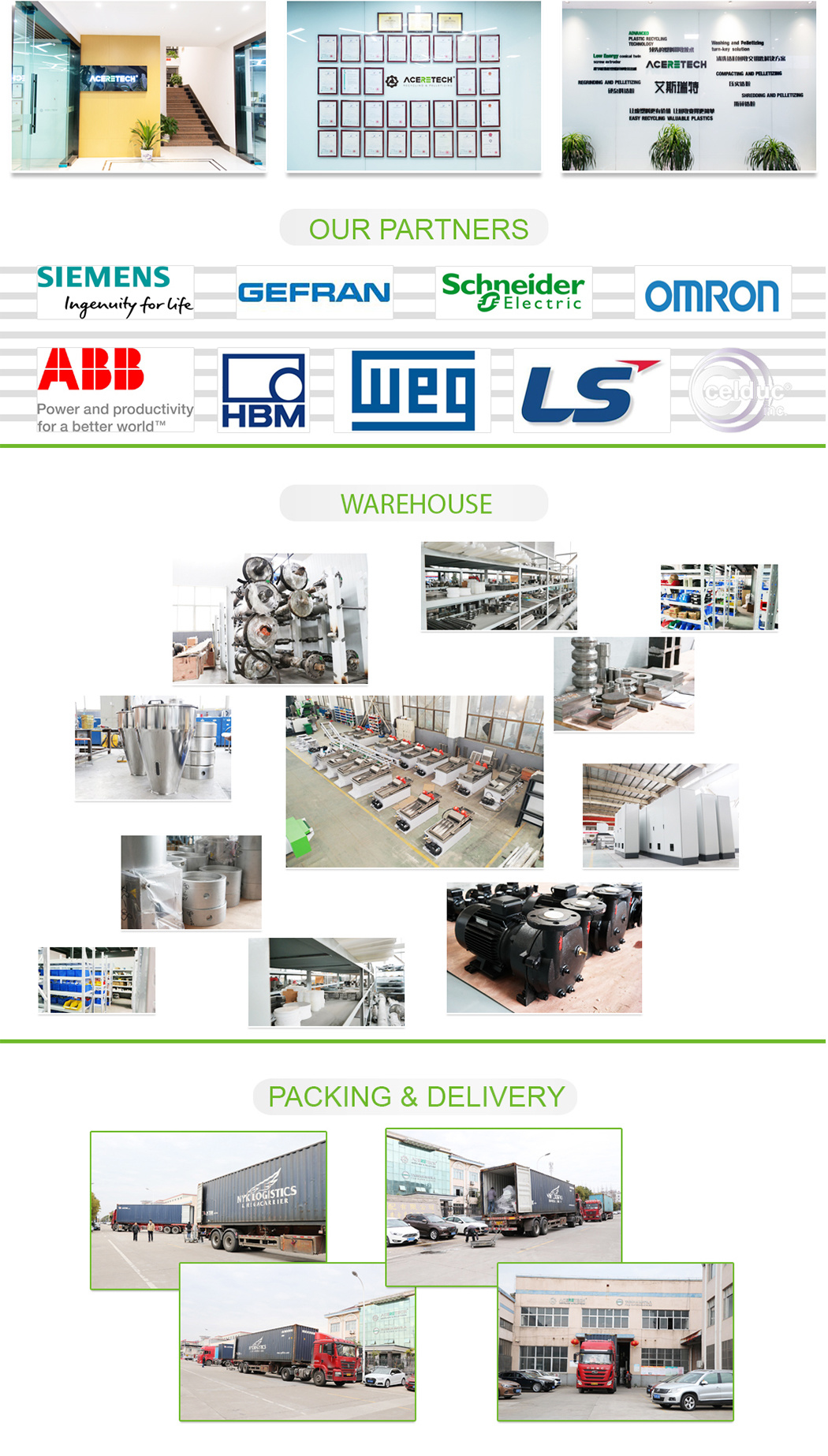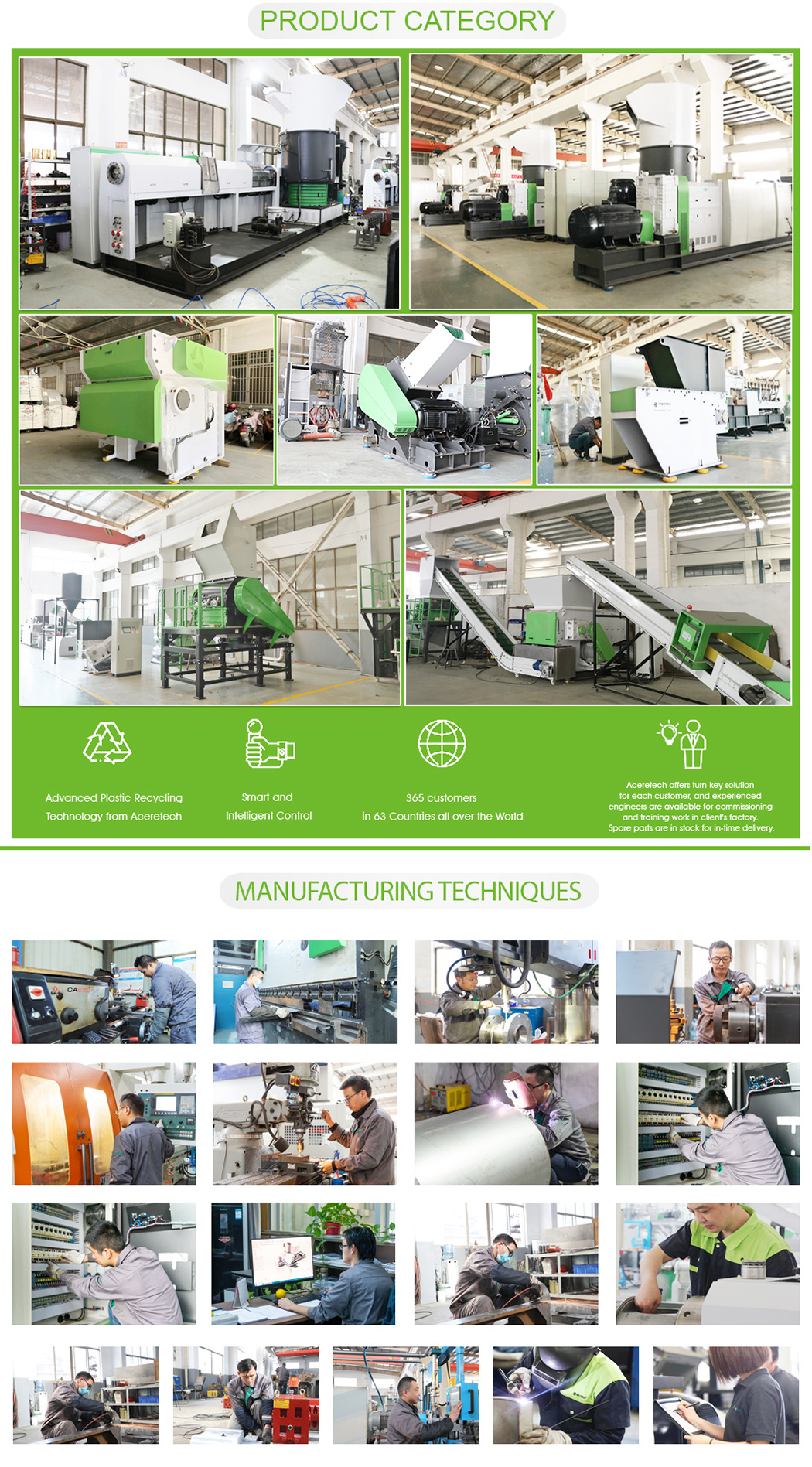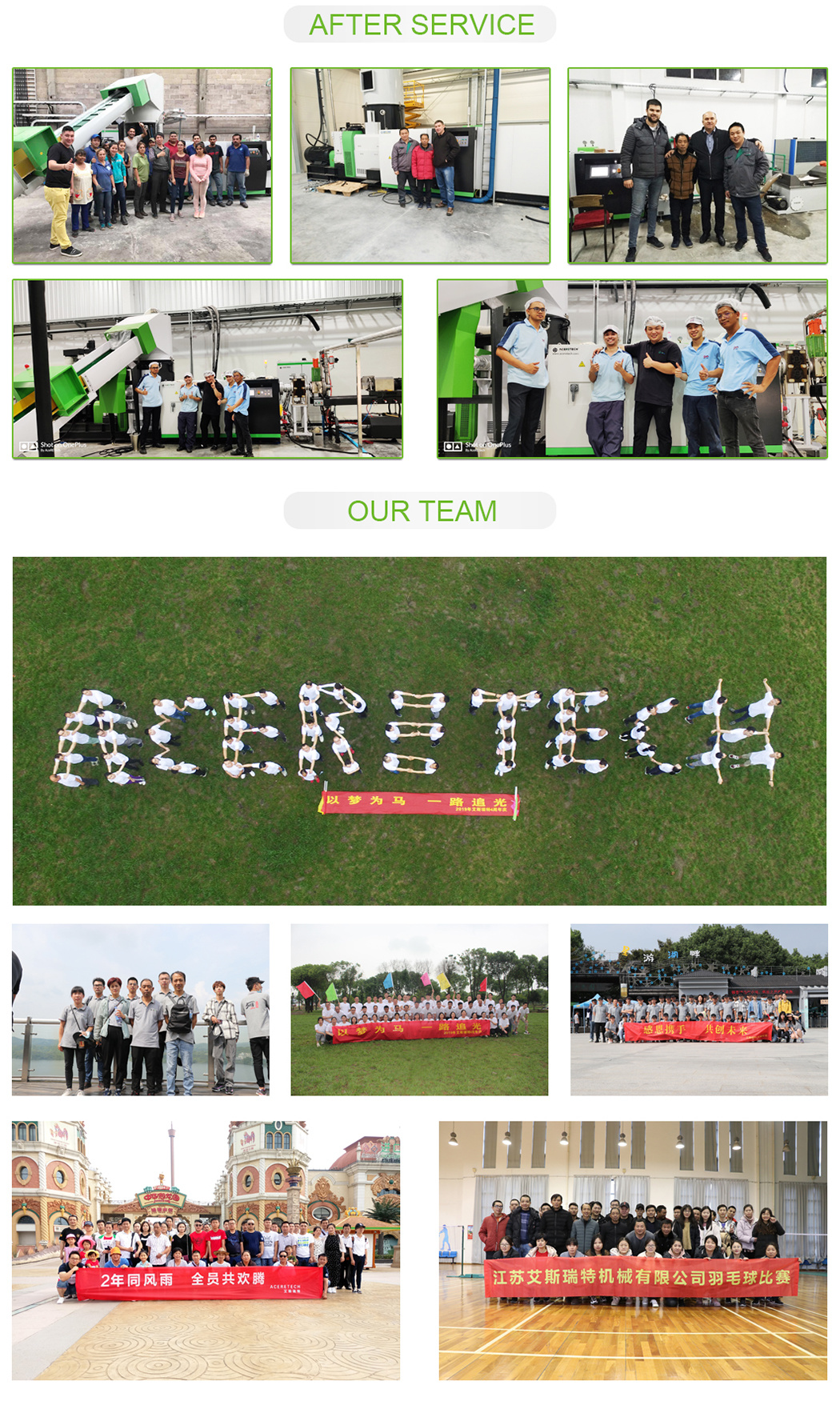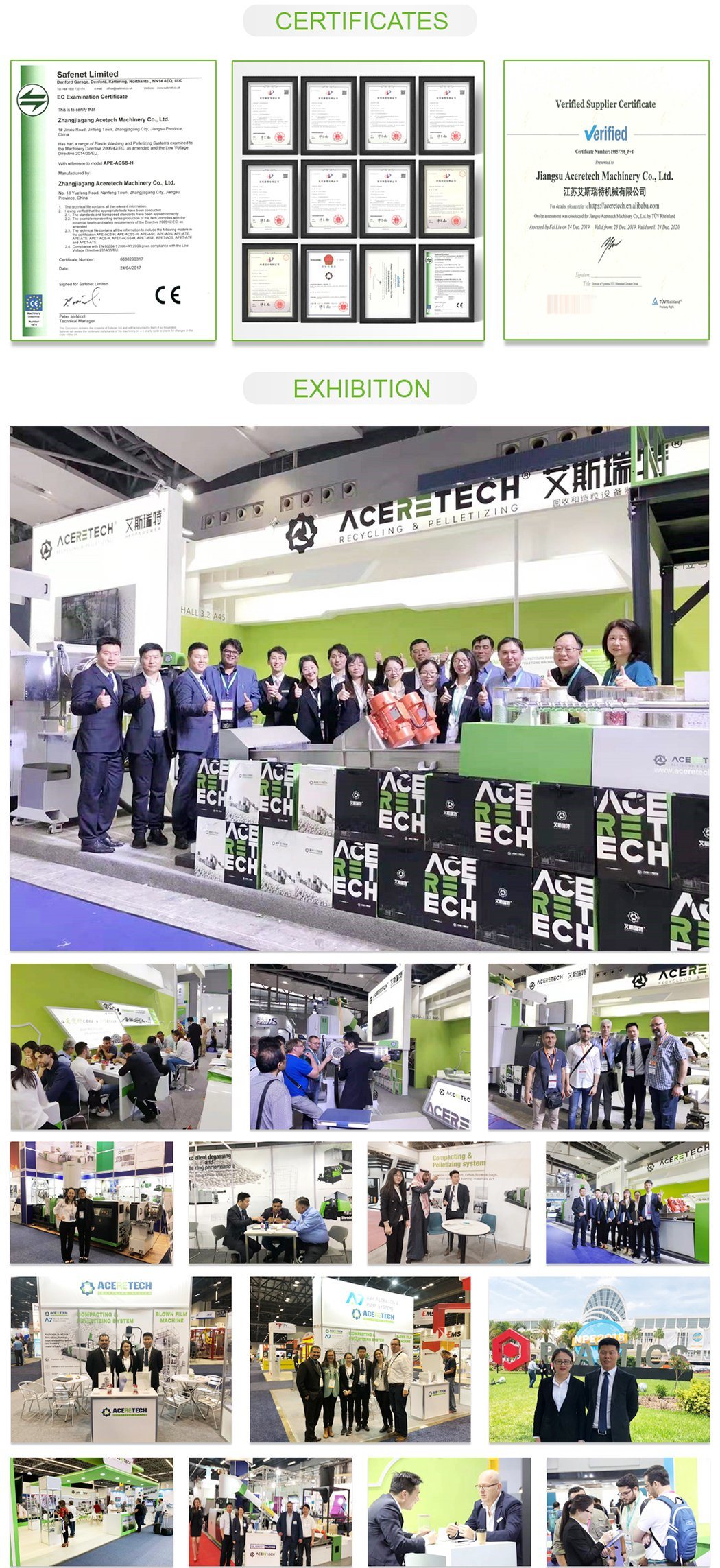 YOU ARE WELCOME TO OUR FACTORY AT ANY TIME
* ACERETECH is original manufacturer.
* If you interested in our products and we can fulfill your request , you may pay a visit to ACERETECH Factory.
* The meaning of visiting supplier, since seeing is believing, ACERETECH Machinery with own manufacture and developed& research team, we can send you engineers and make sure the high efficiency after-sales service.
SEE ACERETECH MACHINE HOW TO ENSURE THE QUALITY
* In order to ensure the accuracy of each part, we are equipped with a variety of professional processing equipment and we have accumulated professional processing methods over the past years.
* Each component before assembly needs strict control by inspecting personnel.
* Each assembly is in charge by a master who has working experience for more than 15 years
* After all the equipment are completed, we will connect all the machines and run the full production line for at least 12 hours to ensure the stable running in customers' factory

THE AFTER-SALE SERVICE OF ACERETECH MACHINERY
* After finishing the production, we will debug the production line, take photos, videos and send them to customers via mail or instant tools.
* After the commissioning, we will package the equipment by the standard export package for shipment.
* According to the customer's request, we can arrange our engineers to customers' factories to do the installation and training.
* Engineers, sales managers, and after-sales service managers will form an after-sales team, online and offline, to follow the customers' project.
IF YOU WOULD LIKE TO KNOW MORE ABOUT US, PLEASE