PE heat preservation pipe extrusion line
Application: PE insulation pipe is also called PE outer protection pipe. This pipe is composed of a high-density polyethylene outer protective layer, a polyurethane rigid foam plastic insulation material and a steel pipe. The insulation layer material is a rigid polyurethane foam with a density of 60kg/m3 to 80kg/m3, which fully fills the gap between the steel pipe and the casing,
and has a certain bonding strength degree to form a solid whole between the steel pipe, the outer casing and the insulation layer.Polyurethane direct-buried insulation pipe foam has good mechanical properties and thermal insulation properties. It can withstand high temperature 120 °C and can withstand high temperature of 180 °C by modification or combination with other insulation materials , suitable for various cold and hot water, or high and low temperature pipeline insulation projects.

Properties: The new developed PE heat preservation pipe extrusion line by Jwell adopts unique heat preservation screw technology. According to many years of PE extrusion experience, we designed PE insulation pipe mold and the mold pressure is stable. The capacity of this line is greatly improved compared with the traditional type. The surface is brighter and the operation automation is higher.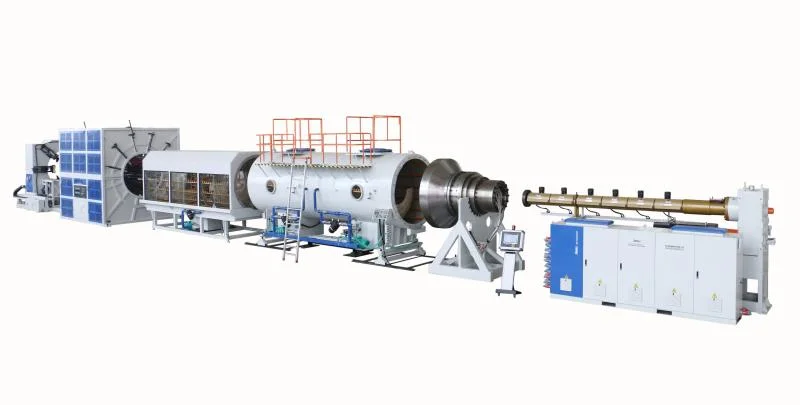 Type

Pipe spec (mm)

Extruder

LxWxH(m)

Main motro power(kw)

JWGB630

200- 630

JWS-75/38
JWS-90/33

30mmx3mx4m

160+185

JWGB1000

315- 960

JWS-90/38
JWS-90/33

34mx3mx4m

250+185

JWGB1400

760- 1380

JWS-120/38
JWS-120/33

40mx3.5mx4.3m

355+280

JWGB1700

1054- 1680

JWS-120/38
JWS-150/33

40mx3.5mx4.3m

355+355

JWGB2000

1054- 1960

JWS-120/38
JWS-150/33

49mx4.5mx5m

355+400

Packaging & Shipping:
Wooden package for Jwell plastic profile sheet extrusion machine for PVC.

Jwell produces more than 2000 sets of extrusion machines each year, which has been sold to all over the world, including America, Brazil, Japan, Korea, India, Germany, Turnkey, Malaysia.etc.
Brief Infomation of JWELL MACHINERY CO., LTD
The largest plastic extrusion manufacturer in China with 18 professional subsidiaries, 9 big metal-working workshops and 4 big heat-treatment nitration workshops.

Founded in Shanghai, China 1997,has developed into 5 production bases including Shanghai, Suzhou, Changzhou, Zhoushan and Guangzhou with more than 1000mu area.

JWELL MACHINERY (CHANGZHOU) CO., LTD. is another development strategy center of Shanghai JWELL Machinery Co.,ltd, locating at Jiangsu Zhongguan cun technology industrial park, Liyang city, Jiangsu province.

We have a high qualified R&D and experienced mechanical and electrical engineer team as well as advanced processing foundation and normative assembly shop.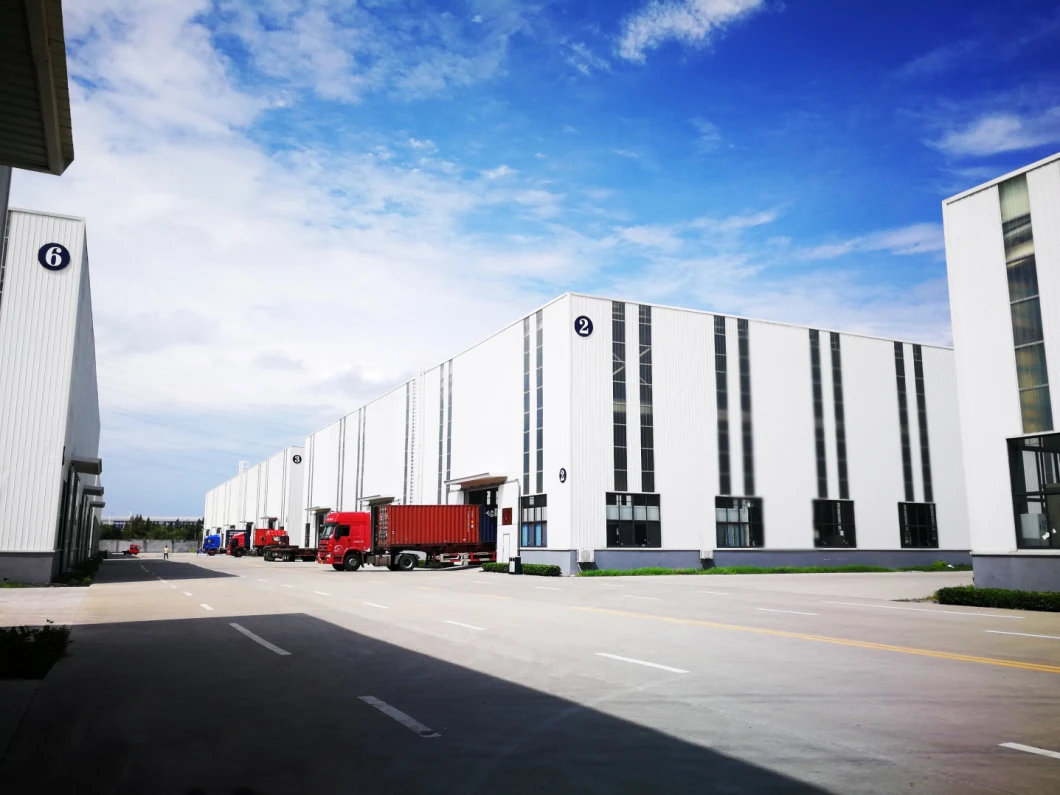 Jwell Culture:
Jwell Enterprise Spirit: Attentive,Edurung,Quick and Orderly;

Jwell Quality Orientation:Excellent performance, Perfect Products;

Core Idea:Be honest to people,Be faithful to Jwell.