Agricultural Film Woven-bag Raffia Washing Line/Agricultural Film Recycling Machine
1.Product Description

Film washing line is widely used to treat PP/PE plastic waste mixed material into clean film flakes, which include waste PP woven bags, PP non-woven bags, LDPE film, plastic garbage, waste plastic mulch film. After films cleaned, you can make them to be granules with next process which is called pelletizing line. This production line is high automatic operating and save labor cost and low after maintenance. With advanced international industry concepts and technologies to meet waste plastic recycling at home or abroad. This PP PE recycling machine could be displayed "L" or "U" shape according clients' workshop.

Generally, for the complete PP/PE film washing machine, we have several types for your choosing. The capacity we can supply 300kg/h, 500kg/h and 1000kg/h,1500kg/h,2000kg/h, you can choose the suitable one what you real need.

2.Application:
1. LDPE waste film recycling and washing line
2. PE agriculture using films crushing and washing line
3. Waste PE film recycling line
4. Ethylene ground film washing, drying and regranulating line
5. Waste film recycling and washing line

3.Peformance presented:
1. Final output dimension: 40-60mm
2. Moisture content: 5-8%
3. Capacity: 300-2000kg/h (Solution may vary depending on customer's specialized requirement)

4.Features of film washing recycling line:

1. The moisture of final products will be less than 8% so that the washed materials can be stored easily.

2. The electric components are from the famous brands in China(or customer designated).

3. The complete line is with high level of automation, CE certification, steady performance and high working efficiency.

4. The reasonable design, harmonious colors

5.The film recycling line includes equipments of crusher, floating washer, hot washer, high speed friction washer, dryer, packing system, etc. Modular design principle applied into the washing system. BOXIN can freely combine each standard modules into the system to enhance the washing peroformance;

5.Process Flow:
No

Process

Machine

Description

1

Send the film and bags to the wet crusher machine

Conveyor with Metal Detector (optional)

It separates impurities such as metals in the films and bags,send the materials to the wet crusher machine

2

Cuts the films and bags into small pieces size

Wet crusher machine

A wet crusher cuts the PP/PE film into small pieces approximately 10-20mm in size and moving onto the next piece of equipment.

3

Send the films and bags to the floating washing machine

Screw conveyor

Put the film and bags into the washer or hot washer to clean

4

The floating washing tank wash the film and bags

Floating washing tank

As the PP/PE films enters the friction washer, the plastic film rubs against each other at high speeds getting rid of the contamination

5

Send the films and bags to the floating washing machine

Screw conveyor

Put the film and bags into the washer or hot washer to clean

6

Separate the bags and films scraps to friction washer

High speed friction washing machine

After crushing material from enters the mouth,though the high speed on the axis of the blade flap and spray water to the common function of good cleaning effect.

7

The second time floating wash the bags and films

Floating washing tank

It used in cleaning film and bags,make the film cleaner,

8

Dry the film and bags

Dewatering machine

The dewatering machine uses centrifugal force to spin water moisture off the films and bags

9

Hot air to dry the films and bags

Pipeline dryer

Using the hot air to take the humidity away from the clean material

10

Storage

Silo

A storage tank for the clean ,dry pieces of PP PE films and bags

11

Make film and bags into granules(optional)

Pelletizer/extruder/




Granulator

We offer both single-screw extruders and twin-screw extruder.Based on your requirements,we offer both one-stage and double-stages pelletizing setups where granules can be formed using a granulator or water-ring cutting.
6.Basic data of washing system:
| | | | | |
| --- | --- | --- | --- | --- |
| Model | BX300 | BX500 | BX1000 | BX1500 |
| Capacity for film | 250-350kg/h | 450-550kg/h | 750-1000kg/h | 750-1000kg/h |
| Capacity for rigid | 500-800kg/h | 900-1100kg/h | 1500-2000kg/h | 2000-3000kg/h |
| Installed power | 130KW | 223KW | 168KW | 362KW |
| Working power | 85KW | 167KW | 126KW | 271KW |
| Water consumption | 0.5-2m3/h | 0.5-2m3/h | 0.5-2m3/h | 0.5-2m3/h |
| Moisture of product | Less than 5% | Less than 5% | Less than 5% | Less than 5% |
| Operation staff | 2-3 | 3-5 | 6-8 | 8-10 |
| Dimension(M) | (L×W×H)26×4×5 | (L×W×H)46×4×5 | (L×W×H)65×4×5 | (L×W×H)75×5.5×5 |
7.Machine pictures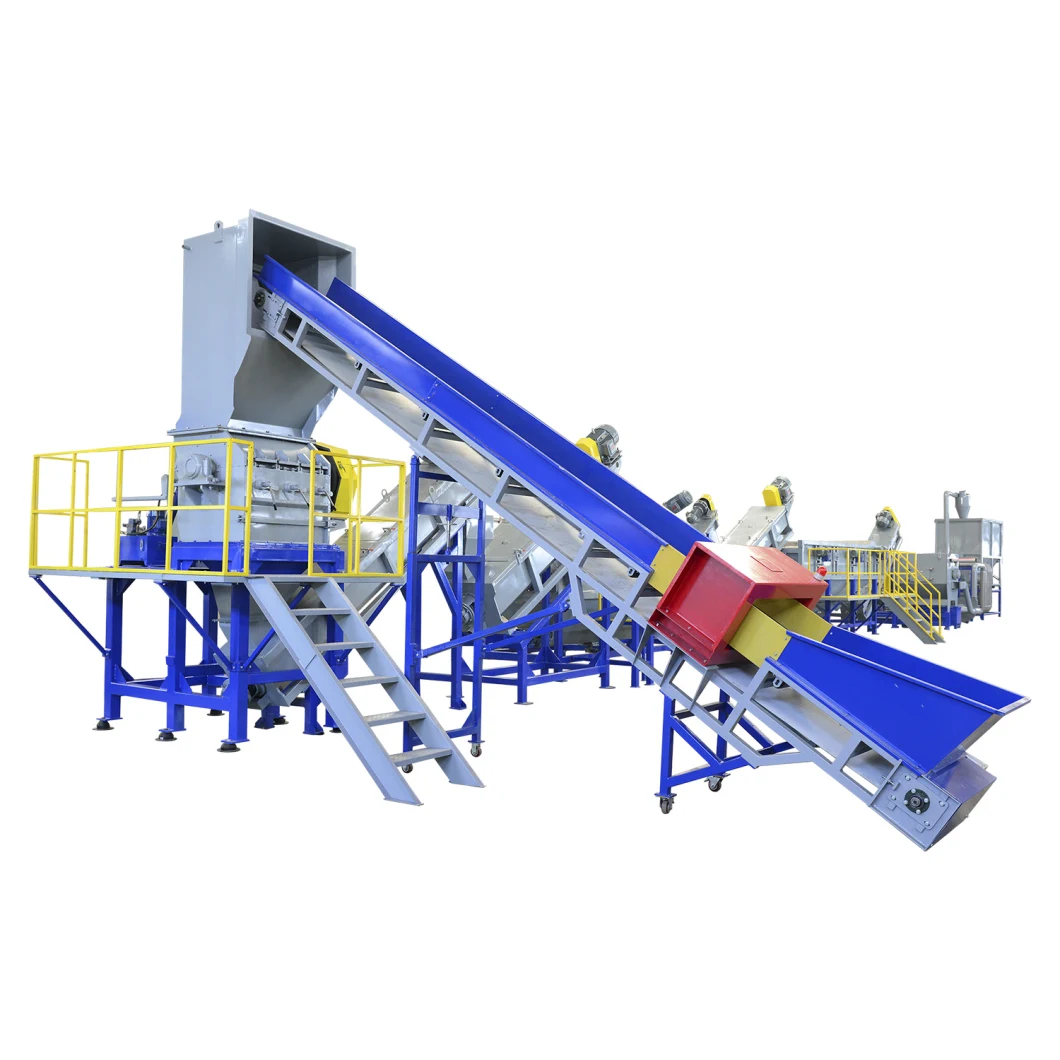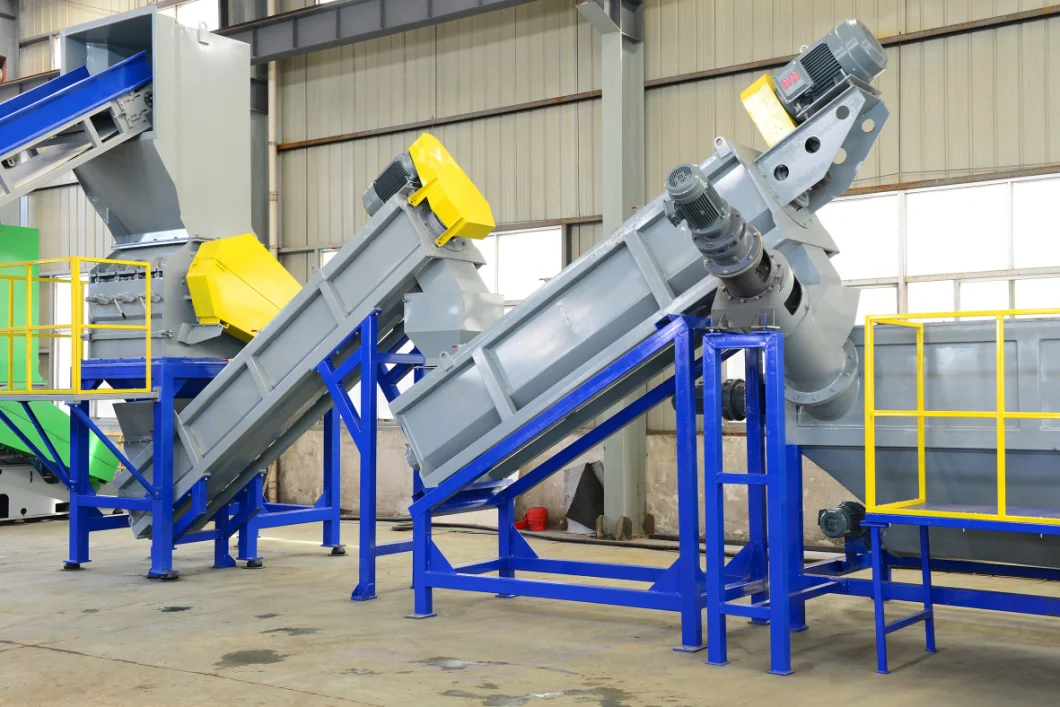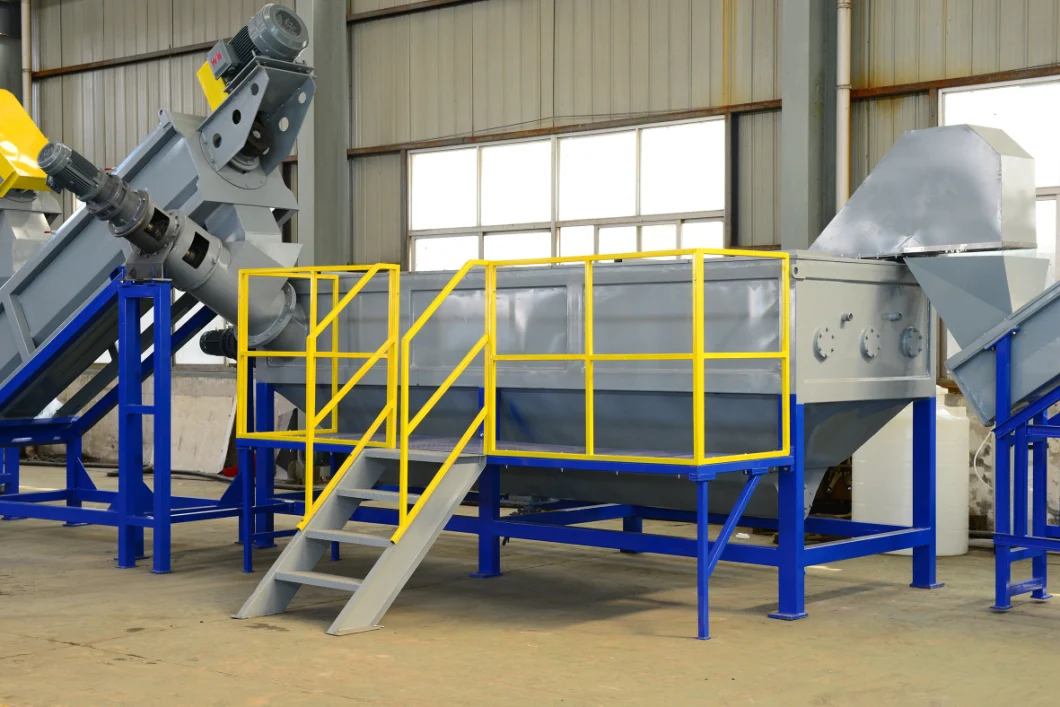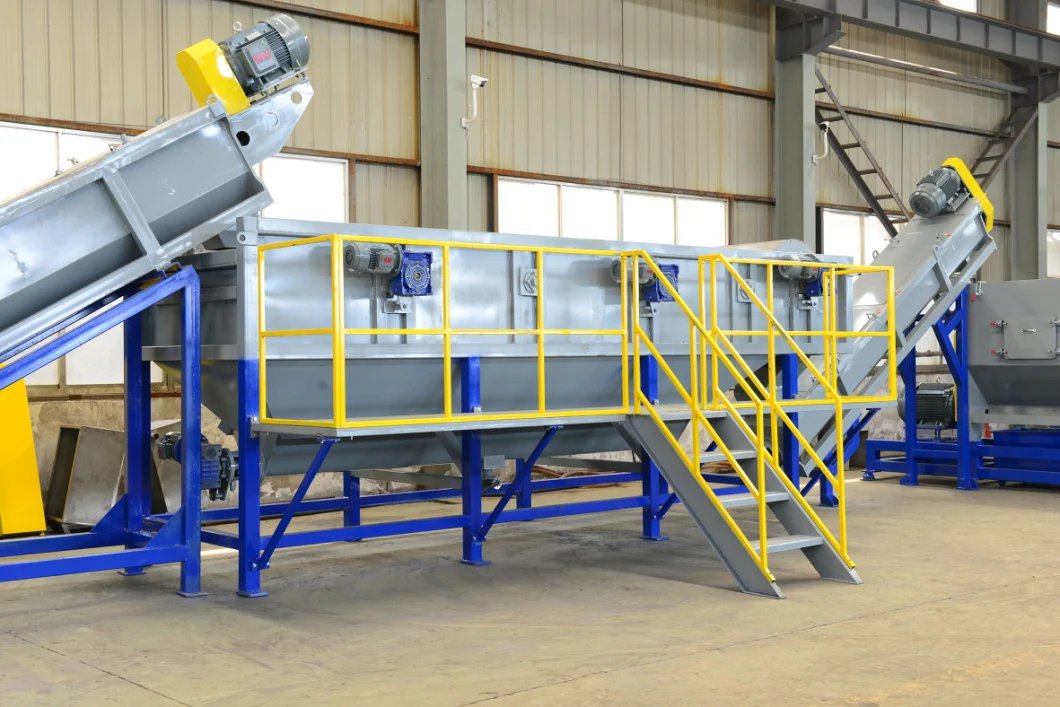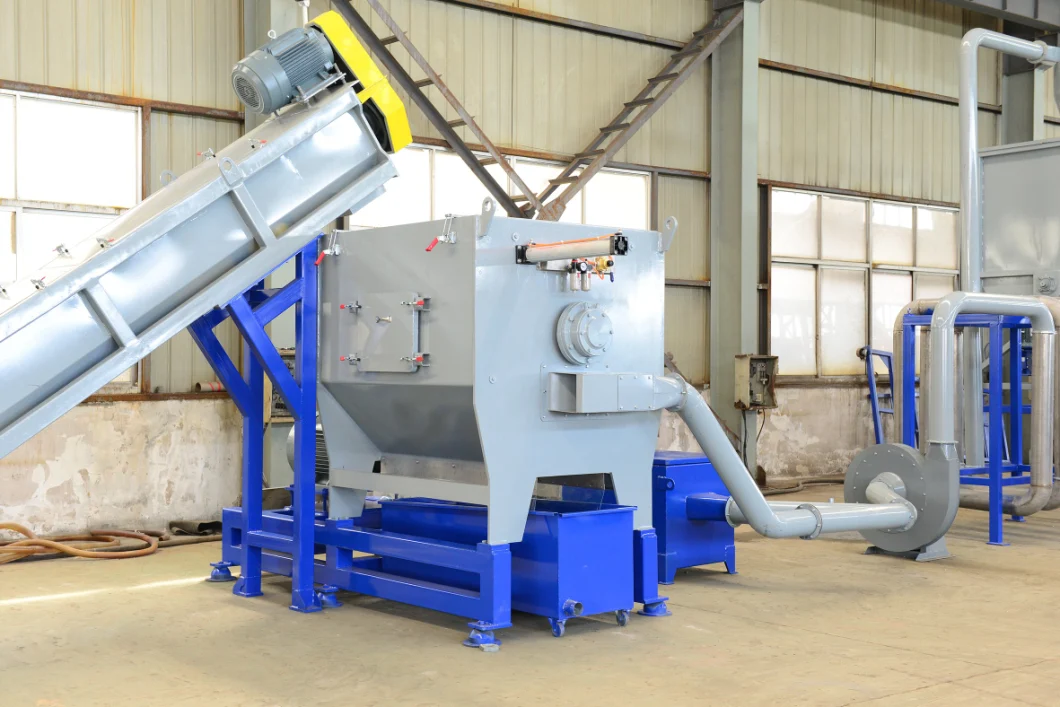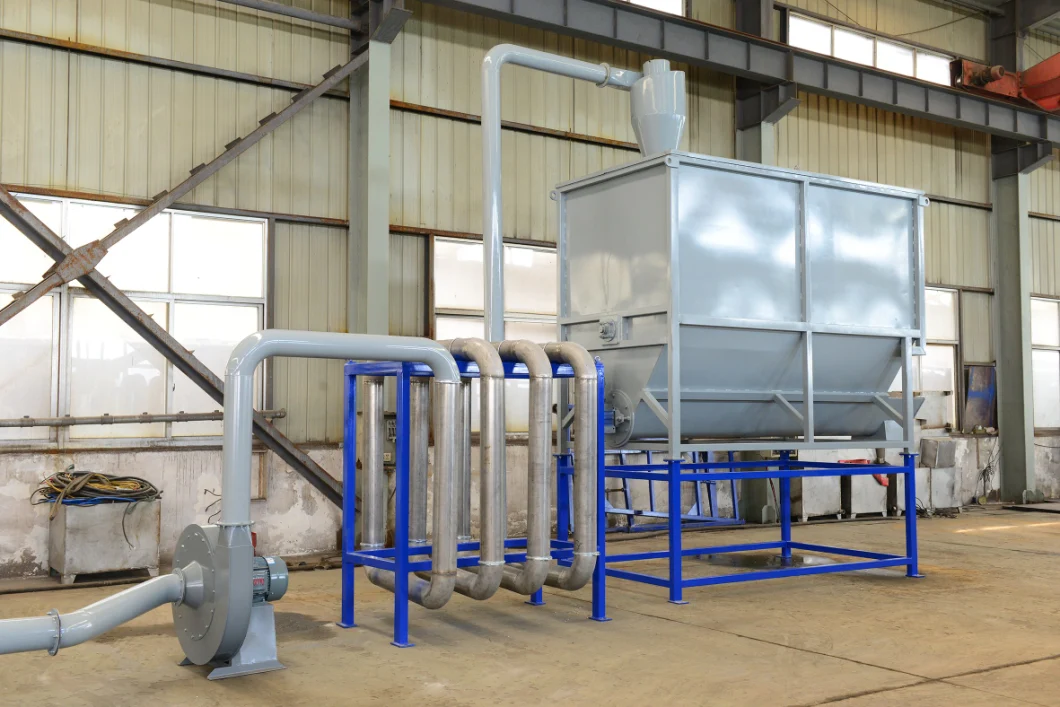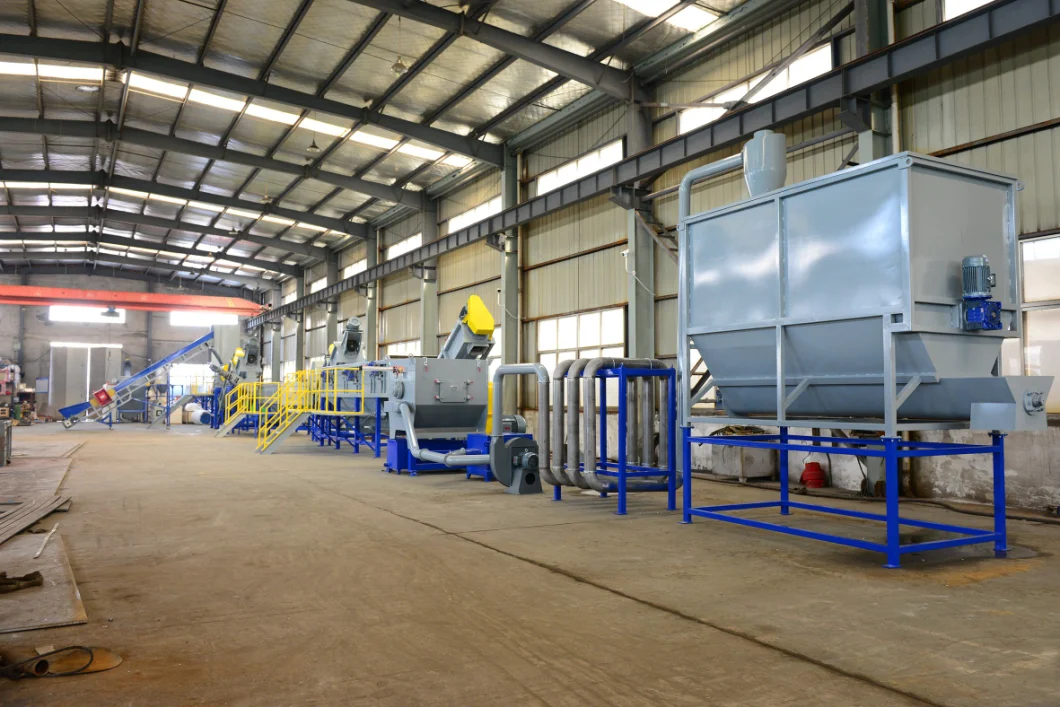 8.Quality Control(plastic machine):
·
We have technical, engineer team design the sample machinery before enter into market
· Production QC team ensure the machine manufacturing quality
· We will running every machine after finished before shipment
· Optional choose by client running the machinery by material
9.Service System(plastic machine):
9.1.Pre-sale support
Boxin Machinery consists of experienced specialists, we will offer a suitable solution according client's requirement in time.
On-site inspection

9.2. After-sale service
Boxin skilled technicians are available to assist with onsite installation, commissioning & training on request. This will enable customers to optimize the performance of their new plant. Customers will be briefed on all aspects relating to operation and maintenance by a Boxin technician. Dimensional drawings together with service requirements will be provided prior to delivery of the equipment. This will allow the customer to prepare the site and allow them to commence production in a timely fashion.
Boxin holds a adequately inventory of spare parts and their efficient service personnel will ensure that any required part will be dispatched without delay. Delivery of the spare parts may be by air, sea or courier depending on the urgency of the situation. Customers are encouraged to hold their own critical spare parts such as granulator blades and screens to ensure optimal machine condition and performance.

9.3. Technical support
Boxin provides enough hardware resource especially for large-scale production lines, clients can carry out installation, commissioning and acceptance before delivery.
Regular return visit
10.Package and Loading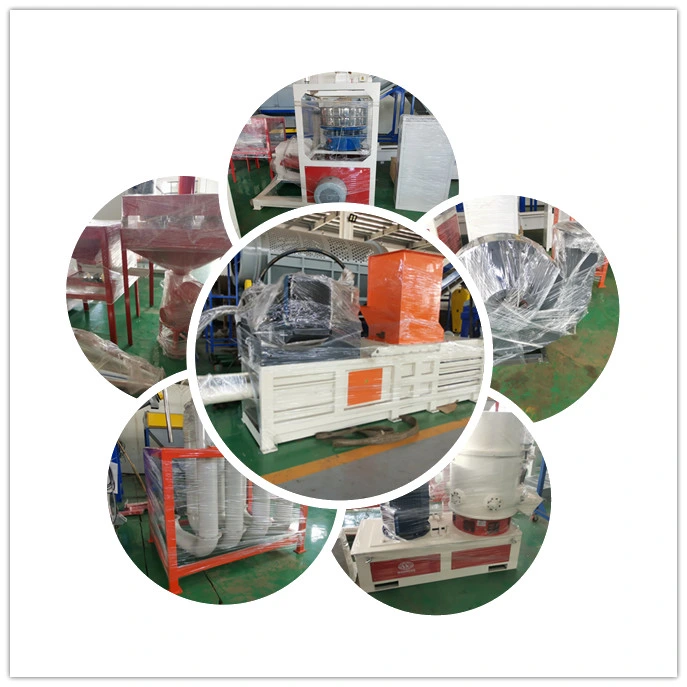 11.Certificates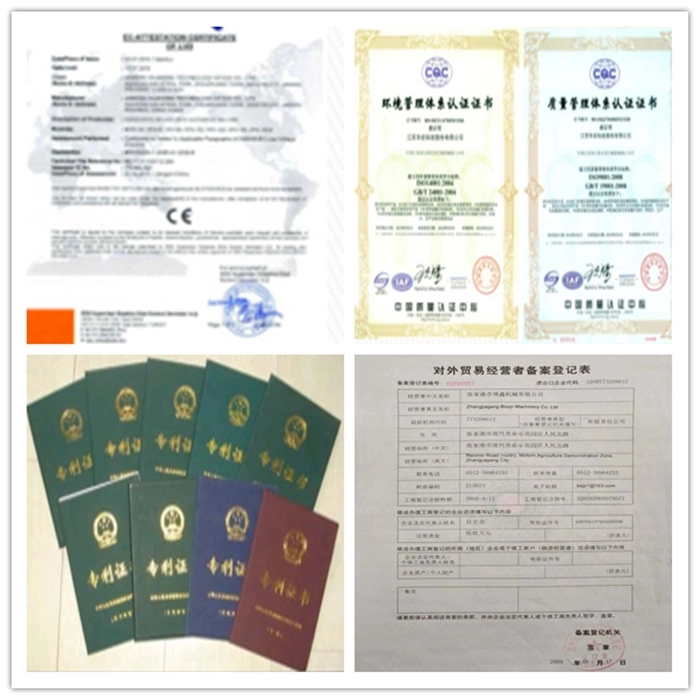 12.FAQ
YOU MIGHT INSTERESTED IN FOLLOWING QUESTIONS
1. Are you manufacturer or trading company?
We are a professional recycling machines manufacturer for more than 15years we supplying full technical support and solutions, timely and professional service, always effort on quality, honest, win-win business for every client.
2. How do you assistant to install the machine on worksite?
We are experienced on turn-key project, engineer and technicians will assistant client on construction, installation, commissioning.
3. How can I get spare parts for replacement in other countries?
Wearing parts like blades, it is necessary to buy with machine, other parts in stock could be delivery out by express if urgent or by sea within 5days.
4. Can I use mark machine with different LOGO and color?
Yes, please confirm details with sales.
5.. Can your customers test the machines?
Before buying and after production before leaving factory, we test machine you interested or paid with specified materials, free of charge.

6.What power of the PE PP film washing recycling machines?

150kw~480kw

7. How much water does it need of the PE PP film washing recycling machines?
3~8T per hour

8.What is material of the PE PP film washing recycling machines?
The parts contacted with water are made of stainless steel SUS 304 or customized.


If you have any need ,pls feel free to contact with us.